Premature Ejaculation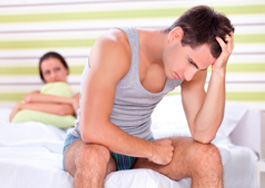 Premature Ejaculation Service
Why use NationWide Pharmacies?

FREE Private Prescriptions

FREE Delivery

GMC Registered UK Doctors

MHRA & GPhC Registered

CQC Regulated & Approved with 'Good' rating

5* Trust Pilot rating
Welcome to our Premature Ejaculation treatment service
Suffering from Premature Ejaculation (PE) can be stressful, affecting your confidence and relationship. Re-energize your love life with our range of PE treatments.
NationWide Pharmacies provide treatments that can help restore your love life and rebuild your confidence. Our free consultation service is discreet and confidential and can be done from the comfort of your own home. All consultations are reviewed by our GMC registered doctor and treatments are delivered directly to your door. Take the first step by using our free online consultation service today.
Available premature ejaculation treatments:
NationWide Pharmacies provides private prescriptions for Priligy (Dapoxetine) for the treatment of premature ejaculation. Priligy is a unique, short-acting, selective serotonin re-uptake inhibitor (SSRI) designed to be taken only when needed, normally one to three hours before sexual intercourse, rather than every day. Priligy was originally developed by Janssen, and is specifically indicated for the on-demand treatment of premature ejaculation (PE).
Priligy (Dapoxetine) Treatments



Priligy (Dapoxetine) is the first treatment licensed in the UK for the treatment of premature ejaculation (PE). Priligy contains the active ingredient dapoxetine which helps increases the time it takes to ejaculate and can improve control over the time it takes to ejaculation which may reduce the frustration and stress associated with fast ejaculation.

Available Strengths: 30mg / 60mg

How to take: 1-3 Hours before sexual intercourse

Manufactured by:
What is premature ejaculation?
Premature ejaculation is a common problem in men of all ages where ejaculation occurs too quickly during sexual intercourse. It is hard for men to gauge how long it should take to reach climax, however a recent study looking at a sample of 500 couples from five different countries showed that the average time between penetration and ejaculation was around five-and-a-half minutes. If a male ejaculates regularly within a minute of penetration of his partner this is regarded as a medical problem that may require treatment.
What causes premature ejaculation?
The causes of premature ejaculation are not clear and may vary depending from one individual to another. Contributing factors that may affect male ejaculation can be both physical and psychological. Psychological factors may include traumatic sexual experiences, poor sexual communication with your partner or even arguments or conflict within your partner relationship. Physical factors may include low levels of serotonin produced in the body which helps control ejaculation in men.
Available treatments for premature ejaculation:
There are a range of effective premature ejaculation treatments available to men suffering from premature ejaculation. Treatments for premature ejaculation may include self-help techniques, sexual therapy, prescription medication or a combination. Below are the more common types of treatment:
Prescription treatments:
Priligy (dapoxetine), licensed in the UK in November 2013, is currently the only available treatment for premature ejaculation. Priligy uses the active ingredient dapoxetine to help control your ejaculation.
Self-help:
There are a number of techniques that can be learned that will help prolong the male orgasm. These include:
Masturbating an hour or two before having sex.
Using a thick condom to help decrease sensation.
Taking a deep breath to briefly shut down the ejaculatory reflex (an automatic reflex of the body during which ejaculation occurs).
Having sex with your partner on top (to allow them to pull away when you are close to ejaculating).
Taking breaks during sex and thinking about something boring.
Therapy:
Counselling from a professional sex therapist can help address psychological issues that may affect male ejaculation such as relationship issues and communication. Therapists will also explain techniques that may help including the "squeeze technique" and the "stop-go technique".