Quit Smoking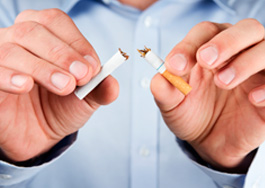 Quit Smoking Treatments
Why use NationWide Pharmacies?

FREE Private Prescriptions

FREE Delivery

GMC Registered UK Doctors

MHRA & GPhC Registered

CQC Regulated & Approved with 'Good' rating

5* Trust Pilot rating

Increase your chances of stopping smoking with Champix treatments available from NationWide Pharmacies
Prior to filling in your diagnostic consultation, we strongly advise you read our Smoking Cessation dispensing policy page.
Welcome to our Quit Smoking treatment service in association with

New guidelines for Online Pharmacies require us to diagnose a condition before offering prescription medicines to a patient. Here at NationWide Pharmacies, our doctors have been working hard to develop an online quitting smoking diagnostic service. This new service will provide our patients with an accurate diagnosis of their condition. Following the diagnosis, our doctor will be able to issue a free private prescription as usual.
This new diagnostic procedure takes a little more time than our previous method of consultation but the good news is it is only required once and it will provide you with a very accurate diagnosis.
Once your online diagnosis is complete you will be able to purchase your acne treatment as usual. Three months from the date of your diagnosis our doctor will send you a medical review form to monitor your progress on the treatment and renew your free private prescription if necessary.
Recent statistics show that every year, over 100,000 smokers in the UK die from smoking related causes.
Stopping smoking can be a real challenge however the benefits to your health and lifestyle are numerous. Smoking is a leading cause of deaths from lung cancer, emphysema, and bronchitis. Smoking is also a primary cause of heart disease as it causes a narrowing of the veins and arteries which can lead to circulatory issues, strokes and heart attacks. Before taking our online diagnostic consultation, we strongly advise you read our smoking cessation - how to quit smoking blog post.
Carbon Monoxide test
If you're trying to stop smoking, getting a Carbon Monoxide reading is important so you can track and monitor your progress. Your GP should be able to arrange for you to have one or one can be purchased. See this link for further information about the Smokerlyzer - Carbon Monoxide breath test for smokers.
NationWide Pharmacies provide a range of prescription and over the counter treatments to help you stay smoke-free. Our free consultation service is discreet and confidential and can be done from the comfort of your own home. All consultations are reviewed by our GMC registered doctor and treatments are delivered directly to your door.
Champix



Champix helps reduce your craving and makes smoking less pleasurable by mimicking the action of nicotine but blocking the effects. More effective than traditional nicotine replacement treatments Champix has been proven to double your chances of quitting smoking permanently. Set your quit smoking date 8-14 days after you have started the treatment. Remember to start off with the starter pack to build the dose up gradually over the first two weeks.

Available Strength: 1mg

Recommended treatment length: 12-24 weeks

Manufactured by
Smoking and your health:
The effects of smoking can have a big impact on many areas of your health.
Heart:
As your arteries develop blockages this can affect your heart health. These blockages can block blood from reaching the heart causing heart attacks, strokes and aneurysms. These can lead to amputation of limbs and can be fatal.
Circulation:
Smoking can make your veins and arteries narrow and coat them with fatty substances. This narrowing and build up of fat can lead to reduced circulation causing you to have lower energy levels and cold skin. Further blockage can lead to far more serious complications such as heart attacks and stroke.
Sexual health:
The affects of smoking on your blood circulation system can seriously impair your sexual health leading to erectile dysfunction problems. Smoking can also affect your fertility and cause testicular cancer in men. Women that smoke can also experience fertility problems and are at a higher risk of cervical cancer.
Skin and bones:
As smoking causes less oxygen to pass to the skin your skin will age faster and appear grey. Smoking can also cause your bones to become more brittle increasing the chances of fractures. Women in particular, have a much higher risk of developing osteoporosis.
Oral Health:
Smoking can cause unpleasant conditions such as stained teeth, halitosis (bad breath) and gum disease. More seriously smoking can lead to cancer of the lips, tongue and throat.
Benefits of stopping smoking:
Stopping smoking has many benefits for your personal health and the health of those around you. You will also see the financial benefits as the average smoker will spend over £2000 per year on cigarettes.
Your health:
When you stop smoking your body will feel the benefits almost immediately. After a couple of days all of the nicotine and carbon monoxide toxins will be out of your system and after 3 days you will start to feel your energy levels increase. Long term you will drastically reduce the risk of developing lung cancer and improve your cardiovascular health. Remember that on average a smoker's life expectancy is 16 years less than non-smokers.
Your families health:
Stopping smoking will also increase the quality of life of your friends and family who breathe in your secondary smoke. As well as living without the unpleasant odour of cigarette smoke your families health will be better. Children with parents that smoke are at a higher risk of developing breathing problems like asthma.
Financial health:
Without the ever rising cost of smoking, you will also notice a big improvement in your 'wealth health'. If you smoke 20 cigarettes a day you will save over £2900 over a year. You can use the extra funds to reward yourself or treat your family.
Quit Smoking Timeline
20 Minutes
Your blood pressure returns to normal
8 Hours
Nicotine and carbon monoxide levels are halved
24 Hours
Carbon monoxide eliminated from your system
2 Days
Nicotine eliminated from your body
3 Days
Breathing becomes easier and energy levels increase
2-12 Weeks
Your blood circulation improves
3-9 Months
Coughs and wheezing improve
5 Years
Risk of heart attacks is reduced by 50%
10 Years
Risk of lung cancer is reduced by 50%
Smoking Support:
Stopping smoking can be difficult and stressful so it is important that you have the right support when you do decide to stop. There are a range of free support services available on the NHS including free quit smoking kits, specialist advisors and local support groups. You can find out more information about these services at www.smokefree.nhs.uk

Useful quit smoking links:
Top 10 quit smoking home remedies
No Smoking Day - 13th March - #tellusyourway
28 days - better fitter quitter
NHS - 10 self help tips to stop smoking
National Institute of Care and Excellence - Smoking
The Effects of Carbon Monoxide From Cigarette Smoking
Smokerlyzer - Carbon Monoxide breath test for smokers
There are no products matching the selection.