Organic Candles & Reed Diffusers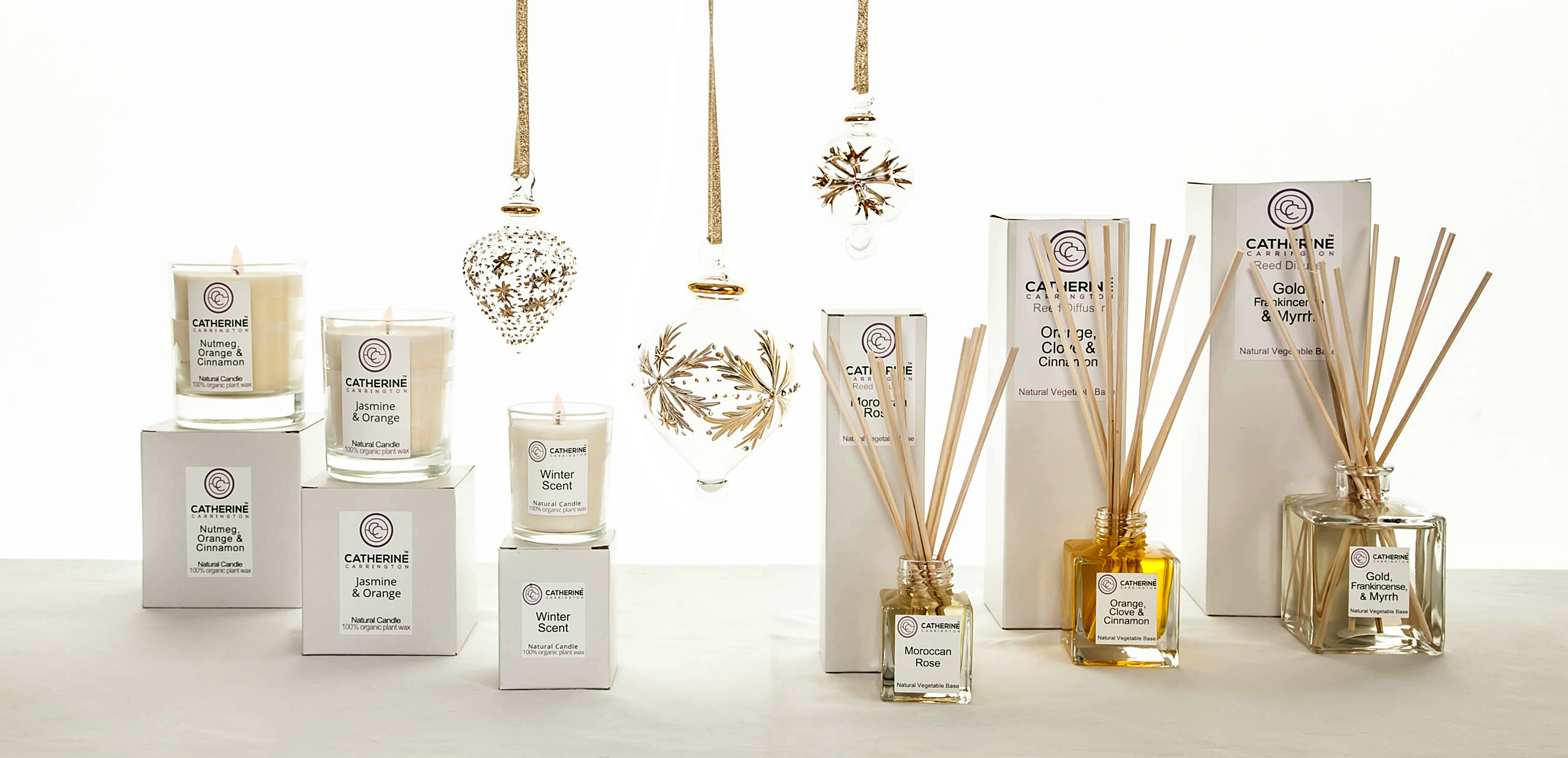 Make your home a safe place to breath by using our 100% organic hand poured candles and diffusers. We use the highest quality natural wax that is kind to the environment and also comes from a sustainable source. We use cotton wicks, palm and soya wax and organic oils and they are made in the UK. Our glass and boxes are recycled and everything is Paraben and chemical free, clean burning and not tested on animals.
Why is ORGANIC so important? The alternative to our organic candles are those which are produced using paraffin wax, have lead wicks and chemical fragrances for the aroma. When burning these candles in the home they produce soot which is known to contain carcinogens which can course asthma, cardiovascular issues, respiratory diseases, lung cancer and even premature death.
The World Health Organisation estimates that: "... fine particulate air pollution from soot causes about 3% of mortality from cardiopulmonary disease, about 5% of mortality from cancer of the trachea, bronchus and lung and about 1% of mortality from acute respiratory infections in children under 5 years of age, worldwide".
Because of this we firmly believe you should only burn safe organic candles in your home. Check out our range below and remember they all come with a no quible money back guarantee if you are not delighted with the product for any reason whatsoever. Check out our prices below:
Candles
| Candles | Catherine Carrington | Neom | Jo Malone | White Company | Neals Yard |
| --- | --- | --- | --- | --- | --- |
| Burning time effect | 40-50 hour burn | 50 hour burn | 45 hour burn | 28 hour burn | 45 hour burn |
| Organic or Non-Organic | Organic | Organic | Non-Organic | Non-Organic | Organic |
| Price(£) | £20.00 | £45.00 | £42.00 | £20.00 | £26.50 |
Rattan Reed Diffusers
| Rattan Reed Diffusers | Catherine Carrington | Neom | Jo Malone | White Company | Neals Yard |
| --- | --- | --- | --- | --- | --- |
| (ml) | 100ml | 100ml | 165ml | 150ml | 100ml |
| Organic or Non-Organic | Organic | Organic | Non-Organic | Non-Organic | Organic |
| Price(£) | £20.00 | £38.00 | £58.00 | £25.00 | £26.50 |