Flu Antivirals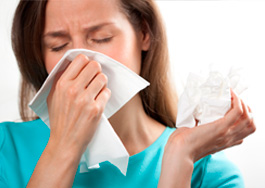 Flu Prevention

FREE Private Prescriptions

FREE Delivery

GMC Registered UK Doctors

MHRA & GPhC Registered

CQC Regulated & Approved with 'Good' rating

5* Trust Pilot rating
Protect yourself against the flu this winter with Tamiflu. Available on prescription from NationWide Pharmacies
Tamiflu (oseltamivir)



Tamiflu (oseltamivir) is used for the treatment of uncomplicated infections with the influenza viruses, including H1N1, in adults and children (one year and older) within two days of the beginning of symptoms. It also is approved for emergency use in children less than 1 year old. Tamiflu can be used for preventing the flu in healthy individuals.

Available Strengths: 75 mg

Manufactured by
What is the Flu?
Influenza, more commonly known as the flu, is a contagious virus that can be spread from person to person by coughs and sneezing. Although flu does not generally pose any serious health problems for a fit and healthy individual it can have serious complications for those who are young children, the elderly, pregnant women, and people who have a pre-existing condition that may affect their immune system and therefore their ability to fight the flu virus.
Symptoms of Flu
Flu can be caught at any time of year however it is especially common in the winter months. Flu symptoms can include, fever, sore throat, headache, aching of the joints, tiredness. Detecting the symptoms of flu at an early stage allows treatment to be started early before the virus has a chance to spread through the body and to other people.
Primary symptoms
Fever (100°F or greater) - A fever occurs when your body temperature increases in response to illness or injury. Your temperature is considered elevated when it is 100°F or greater.
Muscle aches - Body aches that are sudden and unexplained can be a sign of the flu.
Chills - Body chills not related to a cold environment can be a sign of the flu.
Other symptoms
Headache - A headache associated with the flu may appear suddenly and be accompanied by body aches or nasal congestion.
Sore throat - Swelling in the throat can make it sore.
Runny or stuffy nose - A runny or stuffy nose may occur, but is more common in children than adults.
Stomach symptoms - These include nausea, vomiting, and diarrhoea. They are more common in children than adults.
Chest discomfort, cough - Chest discomfort is often severe with the flu.
Who is at risk from flu?
Everyone is susceptible to flu and if you are fit and healthy there is no immediate need for concern. However for some people the risk of infection can be more serious. It is recommended that you speak to your doctor if you have flu symptoms and you fall into any of the categories listed below.
Man and women 65 or over
Women who are pregnant
Man and women who have a long-term medical condition such as diabetes, heart disease, lung disease, kidney or neurological disease
Man and women who have a weakened immune system


Preventing Flu
Prevention is always better than cure and there are three simple ways to help protect yourself from winter flu. Good hygiene is the best way to prevent the spread of germs that cause flu. Washing your hands regularly, covering your nose and mouth with a tissue when sneezing and disposing of tissues quickly and safely will all help prevent the spread of flu. If you are over 65, pregnant or have a serious medical condition you are entitled to get a free Flu vaccination through the NHS. The flu vaccination (flu jab) is available from October. The flu jab is also recommended for children between the ages of 2 and 17. Flu Antivirals, although not a substitute for the flu jab, are recommended for people over 65 with medical conditions (diabetes) who are at risk of catching flu and have not had a flu jab.
The NHS Flu Vaccine - who should have it and why?
Tamiflu prescription
This service is for people who for any reason require flu treatment in reserve at home or for travel when it's unavailable to them on the NHS for one reason or another.
People who already have symptoms of flu should contact their regular doctor. To find out more about flu visit the NHS information site.
Tamiflu antiviral is prescription-only medicine – our doctors will issue the prescription online direct to our pharmacy.
Tamiflu (oseltamivir) uses
Tamiflu is used

to treat flu

infection.
Tamiflu can also be taken

to prevent flu

developing after exposure to flu infection.
Effectiveness
Tamiflu (oseltamivir) treatment:
Reduces symptoms of flu
Reduces the length of symptoms
Reduces the incidence of serious complication such as pneumonia
Taking Tamiflu after exposure to flu infection reduces the risk of catching flu but does not guarantee against catching flu. Post exposure Tamiflu is best started within 48 hrs of exposure.
A flu patient is infectious from the start of their symptoms and for about a week after the start of symptoms.
Dosage
For treatment of flu

Tamiflu is taken twice daily for 5 days.

To reduce risk of catching flu

Tamiflu is taken daily for 10 days.
Tamiflu is best taken with food.
Side effects
There may be no side effects. The most common side effects of Tamiflu are nausea, vomiting, diarrhoea, stomach-ache and headache. For a full list of side effects and detailed information see the patient information leaflet supplied with Tamiflu.
Seeking help
People who fall into the below categories listed are at higher risk of developing complications from flu infection and should seek medical advice if they develop flu symptoms:
chronic (long-term) lung disease, including people who have had drug treatment for their asthma within the past three years
chronic heart disease
chronic kidney disease
chronic liver disease
chronic neurological disease (neurological disorders include motor neurone disease, Parkinson's disease and multiple sclerosis)
suppressed immune systems (whether caused by disease or treatment)
diabetes
pregnant women
people aged 65 or older
young children under five


Flu vaccine
It is best to avoid taking Tamiflu for 10 days after flu vaccination unless otherwise advised to do so by a doctor. Tamiflu can be used to treat flu and reduce the risk of catching flu in people who have already had the flu vaccine.
Alternative treatments
There is an inhaled antiviral medication that may be prescribed by GPs. This is mainly used to treat flu in pregnant women and people with severe kidney disease.
Although Tamiflu (oseltamivir) will suppress the symptoms of flu infection and can assist in preventing catching flu after exposure. The majority of healthy adults recover fully from flu without the need for antiviral medication.
NationWide Pharmacies can supply Tamiflu 75mg on prescription – you are required to answer a short medical questionnaire before your order can be completed.